Kingston Green Radio
Kingston Green Radio is a 24hr Internet based radio station changing in March 2018 KGR to transform BACK into the FM sphere..........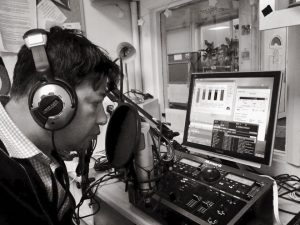 KGR BACK ON FM FOR MARCH 2nd to 16th.
For 15 days in March, KGR will be on the LOCAL FM Band.
Focusing on ECO issues both local and global, the station seeks to add significant entertainment value as well! Subject to the Ofcom confirmation, KGR say 'It will be the best yet'. Over two weeks of Kingston based productions, covering issues from bio-diversity to social-diversity. Some excellent live shows are lined up with knowledgeable guests . Not forgetting the best in local acts and upcoming artists. Probably on either 87.7 or 87.8FM with quality audio production.
Email The Studio: studiokgradio@gmail.com
Sending 24 Hour positive green vibrations to help save the planet.