WELCOME TO THE KINGSTON ENVIRONMENT CENTRE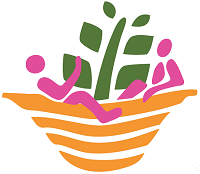 The Kingston Environment Centre (KEC) works with local individuals and environmental organisations to secure a sustainable future for Kingston Upon Thames. We support community gardens, conservation sites, cyclists, recycling groups, transition town movements and anyone who has a plan to make Kingston a better place to live and to hand on to our children.
The Centre is run by volunteers, directors and part-time workers with the support of the Royal Borough of Kingston Upon Thames. We are now a company limited by guarantee, which means it is a not-for-profit organisation with charitable aims and objectives. We are applying for registered Charity status. Download our Governing Document
As we face reduced funding in 2018 your donation matters more than ever.  You can use your credit or debit card to make a payment to us, and all monies go towards the causes we support. Donate here
Watch our Film
Watch our short film to see some of our work in action.
PROJECTS
KEC was set up to support local groups who need advice and assistance on sustainability issues.
We have experts who can provide advice on funding and the practicalities of any project you are planning – anything from litter picks to sustainable garden design.
Aside from the community projects we support we have many projects we run ourselves, these include:
THE ENVIRONMENT CENTRE
We can divide our offering into major sections
1. Offering a hub for environmental organisations and volunteers – meeting space , knowledge base, library, seed bank, tool library and other resources.
2. Major projects initiated and run by us and detailed on this page.
3. Connecting with a range of community interests through events see "celebrating diversity".
4. Forming new alliances and developing or supporting initiatives eg for plastic pollution, the circular economy and social prescribing
5. Training the environmental community in various appropriate skills from Outdoor First Aid to Permaculture and from Composting to Zero Waste
6. Developing further uses as a community Centre – eg as a hub for ESOL, a Community Cafe and so on.
7. A pipeline for volunteering for both our own projects and for partners throughout the borough.
8. A help centre for everybody trying to reduce their eco footprint.
KINGSTON GREEN RADIO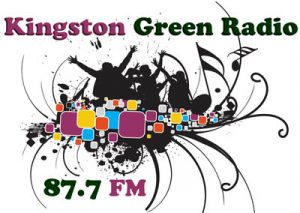 On line 24hr station based at KEC.
Now broadcasting 87.7 FM in & around  Kingston Upon Thames
Find the station HERE
Regular programmes throughout the week with an Eco bias.
Talks, discussions, local issues support for environmental causes.
Opportunities for presenters and producers.
Live Music sessions from local artists.
THE KINGSTON BIODIVERSITY NETWORK (KBN)
KBN was an initiative of KIngston Environment Centre to help improve knowledge and protection nature of Kingston.  The network itself tends to be of organisations concerned with aspects of Kingstons ecology, be they rivers, hedgerows, eels or butterflies. But everybody is welcome to the network.
KBN website, edited by Marina Pacheco, provides an overview of the conservation projects in the borough and signposts ways that people can get involved. Marina also edits an excellent newsletter. Sign up to the newsletter and join in with the multitude of local projects looking for volunteers.
We also initiated several  projects including a cemetery conservation group on the third Saturday of each month and regular events at the Moated Manor.
As a trained ecologist Marina can help and advise community groups about how their conservation work can best be done avoiding unwanted ecological impacts.
KBN holds quarterly talks and networking events. Meet people involved with conservation in the borough and also hear talks from experts on practical projects that we can undertake in Kingston to improve the environment. Talks range from practical measures for flood prevention to brown roofs and rewilding the city.
HOGSMILL COMMUNITY GARDEN
The Hogsmill Community Garden has now been open for over 4 years. The garden addresses the need for more outdoor community spaces, with opportunities to improve health and gain practical skills in environmental practises. The Community Garden is open 3 days a week: Tuesday, Wednesday and Saturday from 11am – 3pm, throughout the year.  The project also involves ongoing workshops in plant propagation, vegetable and fruit growing, composting as well as garden maintenance following organic growing principles.
Please do feel free to come and join us for a cup of tea and meet our friendly team. Volunteers include local residents, students, children and disability groups.
Spring is nearly with us, busy times ahead and we are always in need of volunteers.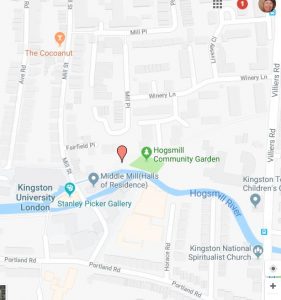 Click pic to enlarge
KINGSTON STITCH AND CHAT
Would you like to get together with other knitters and stitchers? Maybe you are you interested in environmental issues such as recycling and reusing? If you are you can join us at the Environment Centre and:
Bring along some knitting or sewing you are working on

Start a new project

Get ideas from other people

Recycle and reuse materials

Talk about green issues

7pm to 9pm, the 2nd and 4th Wednesday of the month
SEED BANK AND SEED SWAPS
Please come along to our next Seed Swap event Seedy Saturday at the Hogsmill Community Garden. 17th March from 12 noon til 4pm. With some splendid heritage seeds available!
Hosted by Julie and Brian in the site polytunnel with seed swapping, plants for sale, local group gardening projects, soup and cake and children's activities.
There is no entry fee and nobody goes away empty handed or empty headed. We start at 12 noon and finish at 4pm, and the Hogsmill Community Garden is on the Swan Path alongside the Hogsmill river and is on the section of river between Mill Street and Villiers Road.
Kingston Environment Centre is the home of the Kingston Seed bank and we hold varieties collected by the heritage seed library and by trained seed savers in the borough and store them in a cool vermin-proof container. The idea is to save seeds that breed true. Seed banks preserve the genetic diversity that generations of farmers and gardeners have provided. Our local seed bank is symbolic of the need to have ready access to a resource that is suitable for our climate and soil, and increase our local resilience.
We are a Capital Growth local food lead and support community food growing spaces acreoss the borough with our resources. IN 2018 we will be developing as a training hub
ALEXANDRA ORCHARD
UPCOMING COURSES
Permaculture foundation weekend courses
, September and November 2018, at  Kingston Environment Centre: using a vibrant combination of theory and practice, our foundation course will introduce you to observation techniques; natural systems and patterns; ethics and principles of permaculture; permaculture design tools. The course is informative and interactive. You will leave having designed a permaculture space, putting into practice everything you have learned, and with the grounding to be able to progress onto the full permaculture design  £90 full price, concessions available.
For more information email ›
To book via Eventbrite
Book here ›
CELEBRATING DIVERSITY
We accept living in a very diverse community and want to understand each other and appreciate each other by celebrating significant festivals together. This year we are  looking especially at different religions and faiths and exploring their "Green Sprituality".  Does nature help us arrive at a deeper understanding of our  spiritual experience?
If you would like to attend subscribe to our newsletter for details.
CARGO TRIKE
We have an electrically powered cargo trike available for hire by community groups for events or if you need to move tools, plants or fruit and veg.