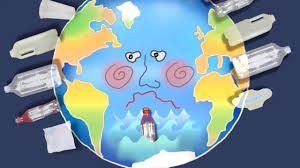 For Earth Day we teamed up with the Mindfulness foundation and wrote a letter to several local businesses:
Dear Retailer

Earth Day Theme of Ending Plastic Pollution

At a local joint meeting last Thursday in New Malden KT3 5BL, we focused on the 22 April Earth Day theme of Ending Plastic Pollution. Whilst, we fully accept that individually we have to change our attitudes and behaviours about plastics, members requested that we thank you for being available as our local supermarket, and ask about your plans to reduce the amount of plastic waste arising from your business.
https://www.earthday.org/

Some areas we request you to consider are:

Never sell, give away or use – single-use plastic disposables (plastic cutlery, bags, food trays)
Ensure any plastic items or packaging used in a store is recyclable, that is, locally recyclable
Clearly label items if they are made of a plastic that is not normally recyclable
Commit to finding products and materials that replace any made of non-recyclable plastics
Promote durability, waste reduction and re-use rather than disposability as positive product qualities.
WE have had positive replies already from TESCO
"….. Yet, we recognise that we can do more in partnership with government, and a range of stakeholders, to help establish a robust, closed loop approach which can be applied to all key packaging materials. We have developed three strategic priorities to help reduce packaging waste and boost recycling across the UK:

Materials and design: In collaboration with our suppliers we can reduce and simplify the types of materials we use in our packaging so that less packaging is used and packaging is easier to recycle.
Recovery and recycling: We need to help create an integrated collection system for packaging in the UK. A cost-effective Deposit Return System (DRS) is one initiative in a broader holistic approach that could help achieve the broader goals of reducing waste. We are working with the industry to explore all the potential solutions.
Changing customer behaviour: With a widely understood recycling infrastructure in place, we can help customers recycle more with simple, clear and consistent information on packaging.

As part of our Little Helps Plan, we have also made three specific commitments:

Making all packaging fully recyclable or compostable by 2025
All paper and board used will be 100% sustainable by 2025
Halve packaging weight by 2020….."
ALSO areply from Lidl
"…..Thank you for contacting our CEO. I have been asked to respond on his behalf.

At Lidl UK we fully support the need to tackle the important issue of plastic waste and the detrimental impact that this is having on the environment. Lidl has long been committed to the reduction of unnecessary plastic waste, and was one of the first retailers in the UK to encourage customers to re-use their shopping bags. We have charged for our plastic carrier bags for the last 23 years for this reason. This commitment was further reinforced in 2017 through the removal of all single-use bags from our stores.

In the same year we made some strong positive steps ahead of legislation by eradicating mircrobeads from all cosmetic and household products, and committed to the removal of plastic-stemmed cotton buds, which we are in the process of replacing with biodegradable stems.

We are proud to have one of the highest proportions of loose fruit and vegetables of all British supermarkets, and continue to test and trial the removal of packaging throughout the range. We remain mindful that packaging can be beneficial in optimising shelf life and helping to reduce food waste, both in store and at home, so we are also working closely with our suppliers to increase the proportion of recyclable material used.

In tackling plastic waste we believe that, rather than focusing efforts on one system and one waste stream, the most effective way to achieve this is through a fully developed and comprehensive approach to combatting littering, minimising waste and strengthening resource efficiency.

We will work closely with the industry and government in developing a progressive and fully developed approach to resource efficiency and the circular economy, in order to deliver an effective long-term solution to the issue of plastic waste……"
THE speedy replies seem to indicate that there is a great deal of campaigning around these issues, hopefully a sign that huge pressure is building up among the public.